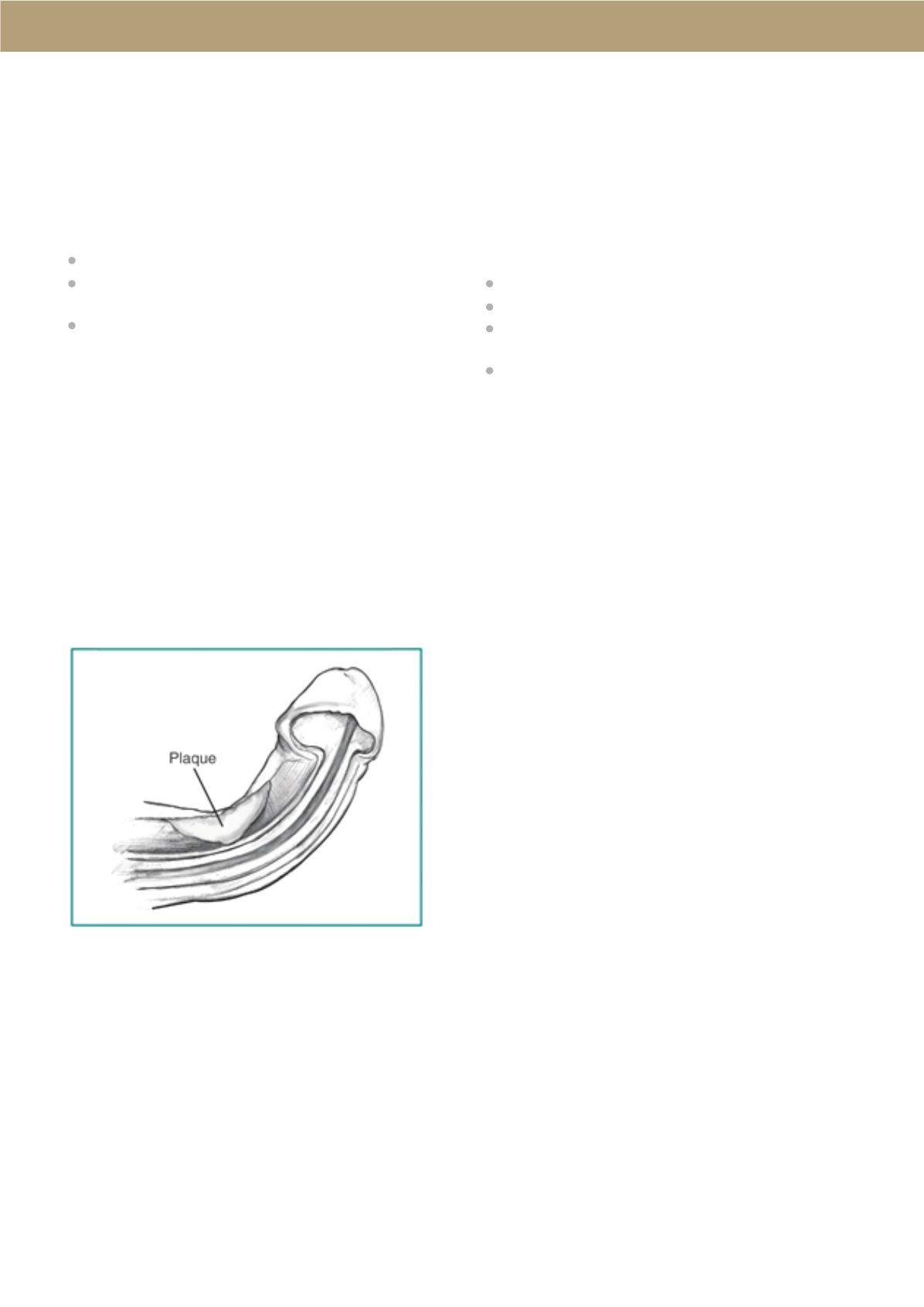 Symptoms
6
The signs and symptoms of Peyronie's disease may
include
hard lumps on one or more sides of the penis
pain without erection or during sexual intercourse or
during an erection
a curve in the penis either with or without an erection
In addition to producing a curved penis, Peyronies
disease may change the shape of the erection in other
ways: indentation, diameter reduction, or loss of length.
ED
Symptoms of Peyronie's disease range from mild to
severe. Symptoms may develop slowly or appear
quickly. In many cases, the pain decreases over time,
although the curve in the penis may remain. In milder
cases, symptoms may go away without causing a
permanent curve.
What are the consequences and evolutivity of
Peyronie's disease?
Complications of Peyronie's disease may include
the inability to have sexual intercourse
ED (The cause for the erectile dysfunction of
Peyronie's disease could be a "venous leakage » , or
psychogenic)
Strong psychological impact – especially in single men
and young men who are not in a well-established
relationship, with a lack of self-esteem and a refusal
for sexual intercourse.
Evolutivity of the painful period (not always) with
erection usually lasts 6-8 months and is known as the
inflammatory phase. This is followed by a fibrotic stage
in which the pain settles but scarring continues to
develop and the distortion of the penis continues. About
half the men who get Peyronie's disease develop
depression. Some cases are mild, healing without
treatment within a year of onset. Most cases produce at
least some degree of persistent curvature.